IPAD root Certificate for McAfee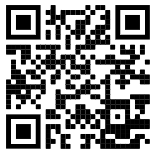 Instructions

1. Send a copy of the CA Cert by email (or via above link) to iOS device.

2. Open the cert (attached in the email) and you will get an option to Install.

3. Click the Install button and you will get a warning message. Proceed further to click install.

4. Provide the password(if any) to install the cert.

5. Now you can see the cert has been installed and you will see "Done".


6. Make another change under Settings > General > About > Certificate Trust Settings, and there is a section called "ENABLE FULL TRUST FOR ROOT CERTIFICATES".

7. Under it lists the certificate that you have installed on the device. Once enabled, you are done.